We care about people.
We take care of each other.
We take care of our clients.
Over the last 30 years, we've had dozens of clients come to us after having been told that their ideas are too difficult or impossible to make a reality.
We love those challenges and thrive on designing and developing innovative software and hardware solutions.
We're not just bodies in chairs typing out code or moving pixels around. We treat every client's project like it's our own and develop lasting relationships that help companies, individuals, and organizations meet their goals as their needs change and expand.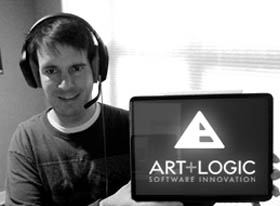 Paul Hershenson
Co-Founder & CEO
Bob Bajoras
Vice President, Clients
Andrew Sherbrooke
Vice President, Talent
Edward Wahl
Engineering Director
J Carlos Perez
Marketing Director
Daisey Traynham
Creative Director
"*" indicates required fields