Innovative, successful products don't happen by chance.
They're the result of designing and developing a complete product based on the expertise of a unified team.
When you choose Art+Logic to create your software-driven hardware, you're working with a design and development partner who has been integrating code into devices for over 25 years.
IoT devices, consumer electronics, smart home gear, connected devices, and wearables are now integral to our lives and our economy. In order to compete in that landscape, you need to able to solve some of the complex challenges that come with creating software-driven hardware that is secure, reliable, efficient, and also capable of processing huge amounts of data.
Whole Product Development Services: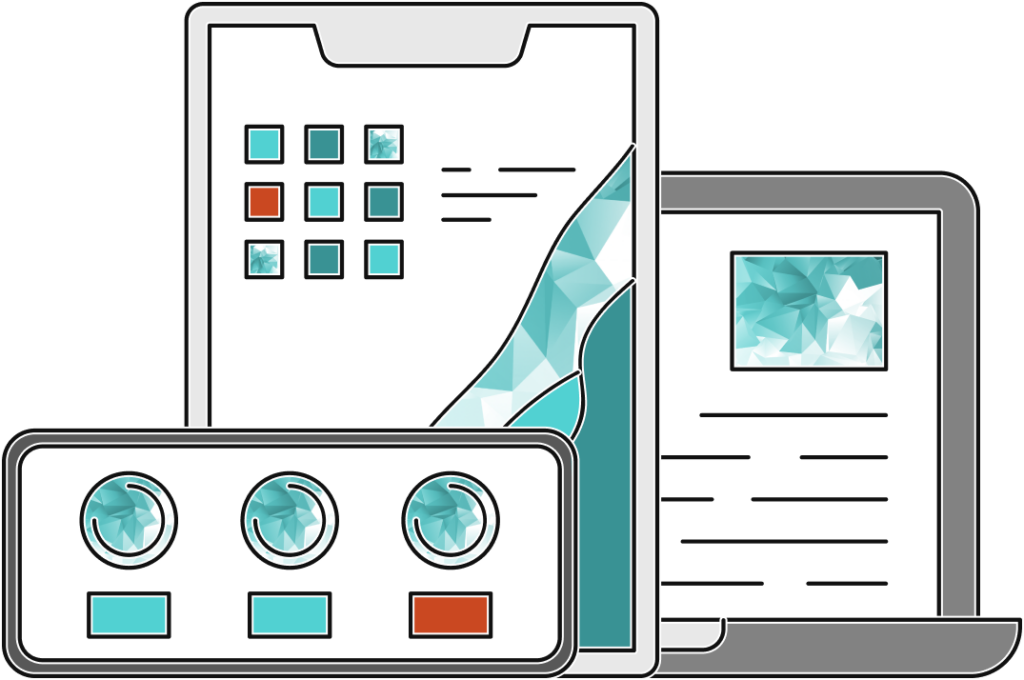 Lean Product Management Services
In addition to creating the software and hardware for your product, we can also help you devise a lean product strategy. By getting a better understanding of your competitive landscape, you can refine your value proposition by identifying the problem you are trying to solve and better assess your initial product and market fit. We can help you define a minimum viable product (MVP), create the plan to build it, establish design metrics, and conduct user testing.
Benefits of our Whole Product Methodology
We'll work with you to envision your product idea as a complete product or service. We will then put together the team of experts and partners required to create that vision. This group of developers, engineers, designers and experts from your team and ours will determine which software and hardware elements will be needed to design a complete, successful product.
We will also work with you on a realistic road map, supported by a milestone-driven process to develop your product. We use a lean, transparent, flexible development process that reduces risk, gathers user feedback at every step, and helps keep everyone focused on achieving your key milestones. Imagine what it will be like to take your innovative hardware idea from concept to prototype to successful product launch.