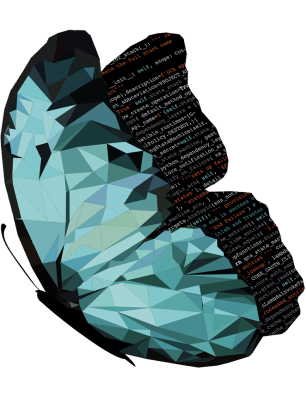 Windows Tablet App with Cloud Reporting Analysis
Client: Sensor Networks, Inc.
Project: NanoSense
Multi-platform solution
In-field data collection
Hardware integration
The project called for a mobile app that can function reliably despite factors ranging from poor lighting to sleet or a blazing sun – all while wearing bulky gloves.
The custom solution we created for SNI helps companies measure corrosion rates and project failure dates so potential problems never become disastrous realities.
A 23-year partnership across platforms, product lines, and technologies
Client: ECHO Corp.
Project: EchoWebsite, Workbench
WordPress
Responsive
Accessible
ECHO Corporation was founded in 1978 as Street Electronics, and has reinvented themselves many times. Their current focus is on audio test and measurement hardware and software, but they have also developed a large line of high-performance professional audio recording interfaces, bespoke solutions for AV Bridging applications, guitar electronics, and much more.
Refresh the websites of two large, well-established artist representation agencies.
Client: Mendola Artists + Rapp Art
Project: MendolaRefresh
Site-based SEO
WordPress
Admin interface
Our directive was to replace the existing sites with a fresher, more modern design, while providing new logos, visually stunning layouts, and better search engine optimization.
Highly customizable WordPress site.
A thriving business providing personal shopper services to clients around the world.
Client: Elite Fashion USA Project: FashionForward
Entrepreneurial founder
CRM + mobile
B2C
 
eliteUSA approached Art+Logic with a mobile application they wanted to roll out to their clients to provide them an easy way to request exclusive luxury items like shoes, watches, and purses — all sourced by eliteUSA's personal shoppers. eliteUSA had attempted to create these applications with other developers unsuccessfully. The applications and codebase we inherited contained broken features, an uninspired UI/UX, and was so slow that many users believed the app had crashed.
An application that would revolutionize an industry.
Client: LDAR Tools, Inc.
Project: LDAR
Multi-platform solution
In-field data collection
Hardware integration
LDARTools, Inc. was determined to create a better leak detection monitoring and compliance platform
Existing platforms were written with dated technologies, failed to produce reproducible results and even relied on a poorly extended version of an application used to monitor fire extinguishers.
A contemporary, powerful, flexible and full-featured application.
Custom Designer Web Application Driving Business Success over 10+ Years
Client: Carousel Nursery Project: DYOBB
Interactive
Dynamic Rendering
Accessible + Mobile-First
Carousel Designs worked with Art+Logic to solve scaling problems and lower purchasing resistance with technology.
ADA-compliant, designed and developed to exceed best-practices benchmarks.
Client: Theatre Development Fund Project: TANYC, TDF
ADA compliant
Search + filter
Screenreader accessible
Through multiple projects on multiple platforms, through difficult 3rd-party integrations, through even the Pandemic that threatened to shut down Broadway for good, Art+Logic and TDF have built a warm relationship that surpasses the client-service provider model and centers on compassion, transparency, supportiveness, and trust.
"*" indicates required fields