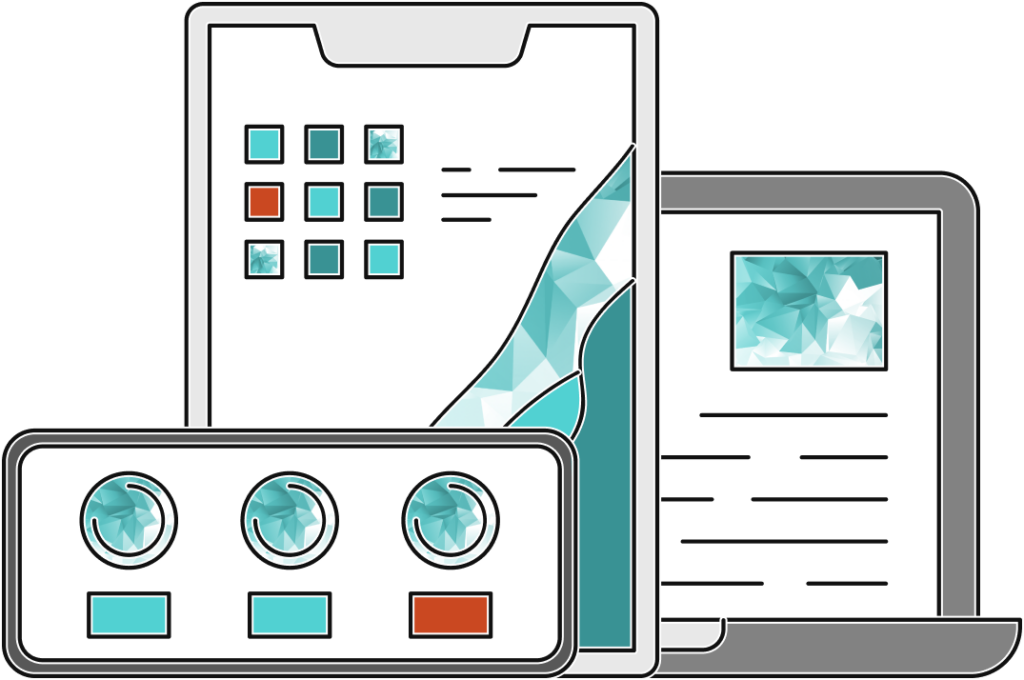 Custom Mobile Application Development
Welcome to Art+Logic, your one-stop solution for custom application development.
Want to take your business to the next level with a custom app?
Look no further! Our team of expert developers and designers can help bring your vision to life. We specialize in creating high-quality, reliable apps that are designed to meet your unique business needs.
Our app development process is designed to ensure your app is optimized for performance while remaining visually appealing. When it's ready, your app can make it easier for your users to engage with your brand and access your services. We help you achieve that by working with the latest technology and design trends that help make sure your new app is fast, responsive, and reliable.
We're confident that our custom mobile app development services will help you achieve your goals.
Don't miss this opportunity to take your business to the next level with a custom app. Contact us today to schedule a free consultation and see how we can help you.
Talk With Us
Your business is unique, and when we combine your expertise in your field with our expertise in software development, we'll create an app that truly meets your specific needs and requirements. You can rely on our team to guide you through every step of the development process, from concept to launch and beyond, working with you to ensure that your app is exactly what you need.